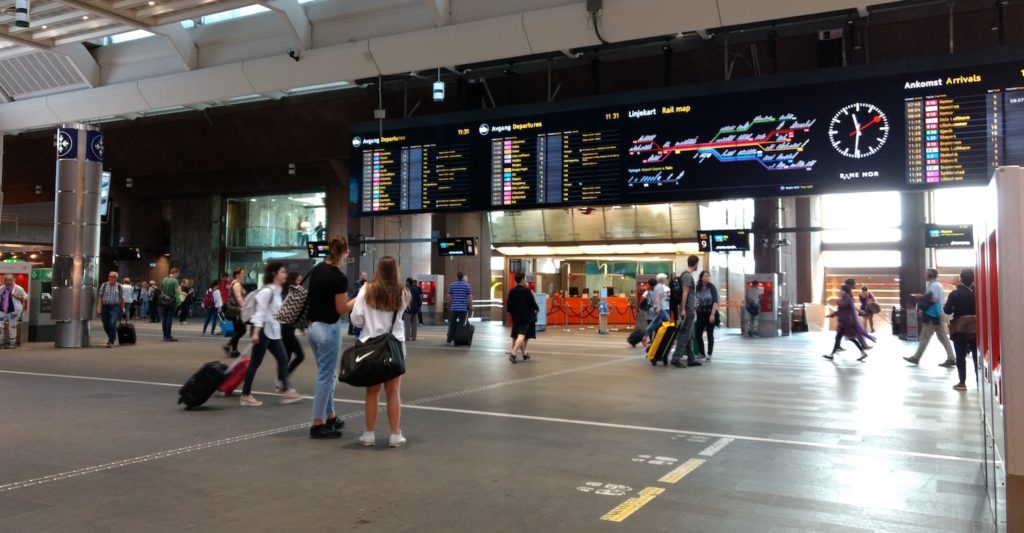 I've spent the last two weeks finishing my central station ambience recording project. I did a couple of stealth recording sessions back in 2011 and I've used the recordings in the studio quite often since then. I never got around to properly edit the files, so I decided to get it done now. I also wanted to record a little bit more to complete the collection.
The first recording sessions were done using the stealth rig I wrote about in this post. It's a fairly discrete and portable rig, but I still have room for a Sound devices 744 and a stereo microphone. I did experience some problems with wind noise because of the lack of proper wind protection. When I went out to do the final recordings I wanted to avoid this, so I sacrificed some stealthiness for better protection.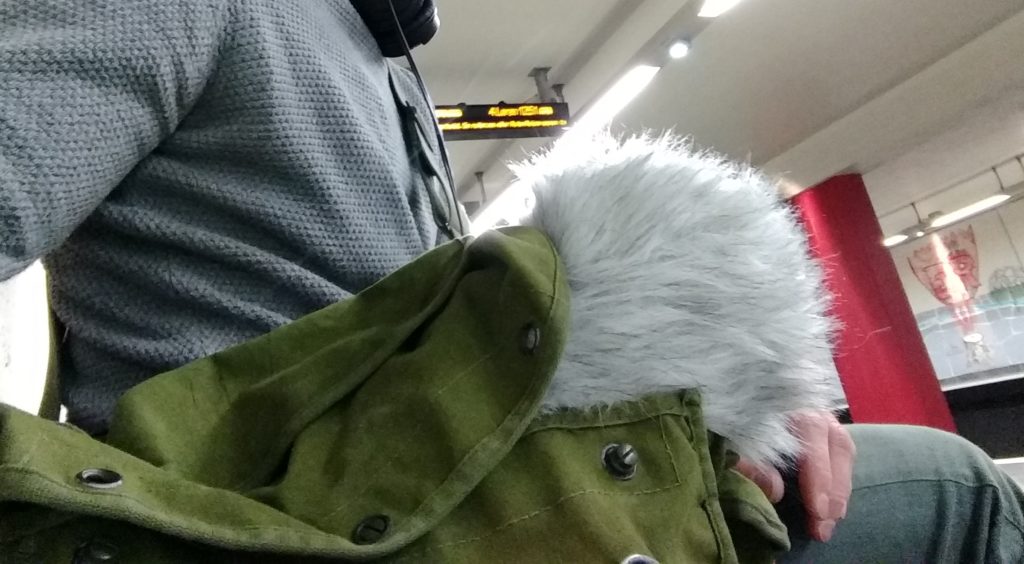 Yep. That's a full windshield with wind jammer stuffed into a bag. Not extremely stealthy, but I figured I could get away with it if I positioned myself well and tried to look inconspicuous.
I recorded for about an hour without anyone asking "is that a microphone" or "are you recording", so my not-so-stealthy stealth rig worked well enough. When I had gathered all the material I felt I needed, I took a last walk around to see if there was anything else to record. A security guard decided to have a chat with the weirdo with the strange dog in his bag. That was the end of my recording session for the day.
Back in the studio I finally edited all the recordings and put together an easier to use collection of sounds. Because I did the recording in several sessions on different days and at different times, the sounds cover pretty much all my needs.
I've decided to make the final product available through Norsonant. I'll add a link here when it's available.
Update: Here's the link